Company
Development of the F5

The back end of our new design is done.
The wheels and steering wheel are now on. Look how low to the ground it rides -
Just what you would expect from an Italian sports cart.
The basic shape of the front is done.
Next up - sculpt in the details.
Last shots of the Sports Car before it is taken off the chasis to begin the molding process.
Finishing touches are done on the bodywork by Ron.
Front end gel coated to become the plug that the mold is made from.
Front end fiberglass mold
Back end fiberglass mold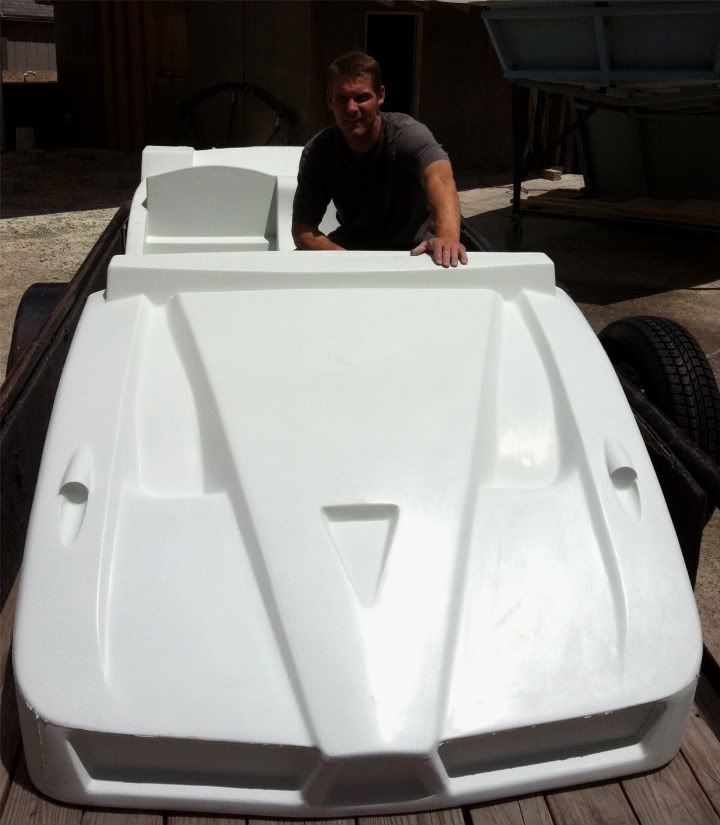 The front and back together out of the mold. John is very happy with the result.
Front end back in the shop getting ready for priming and painting.
Front and back ends ready to be finished. Smoothster body in the background.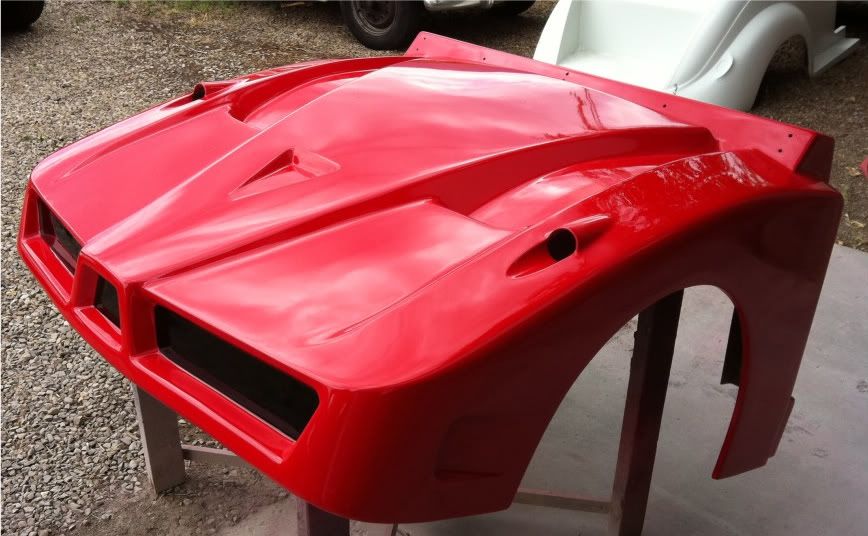 The front end is finished. Ready to be installed on the chasis.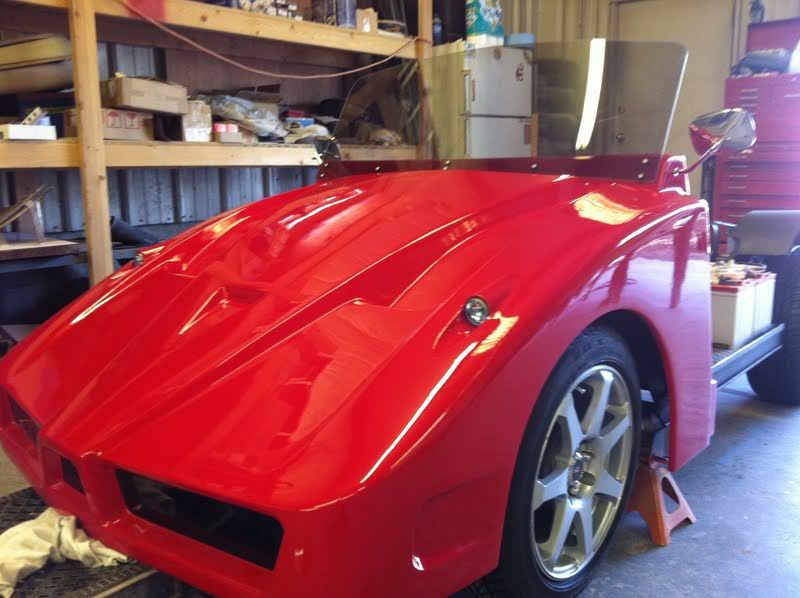 Front end finished and on the chasis. We are half way there.
Back end is painted and seat back are installed.
Back end is on the chasis
Close but not quite. Finishing touches are still needed.

Questions?
Call John Pennington at 801-319-6900